The project offers an expanded hotel program—a small 'shesh' or 'town square,' including a café, artisan food stores, and restaurants serving local cuisine. This small commercial and cultural center provides space to socialize, shop and refresh, growing the destination's profile and tourism economy.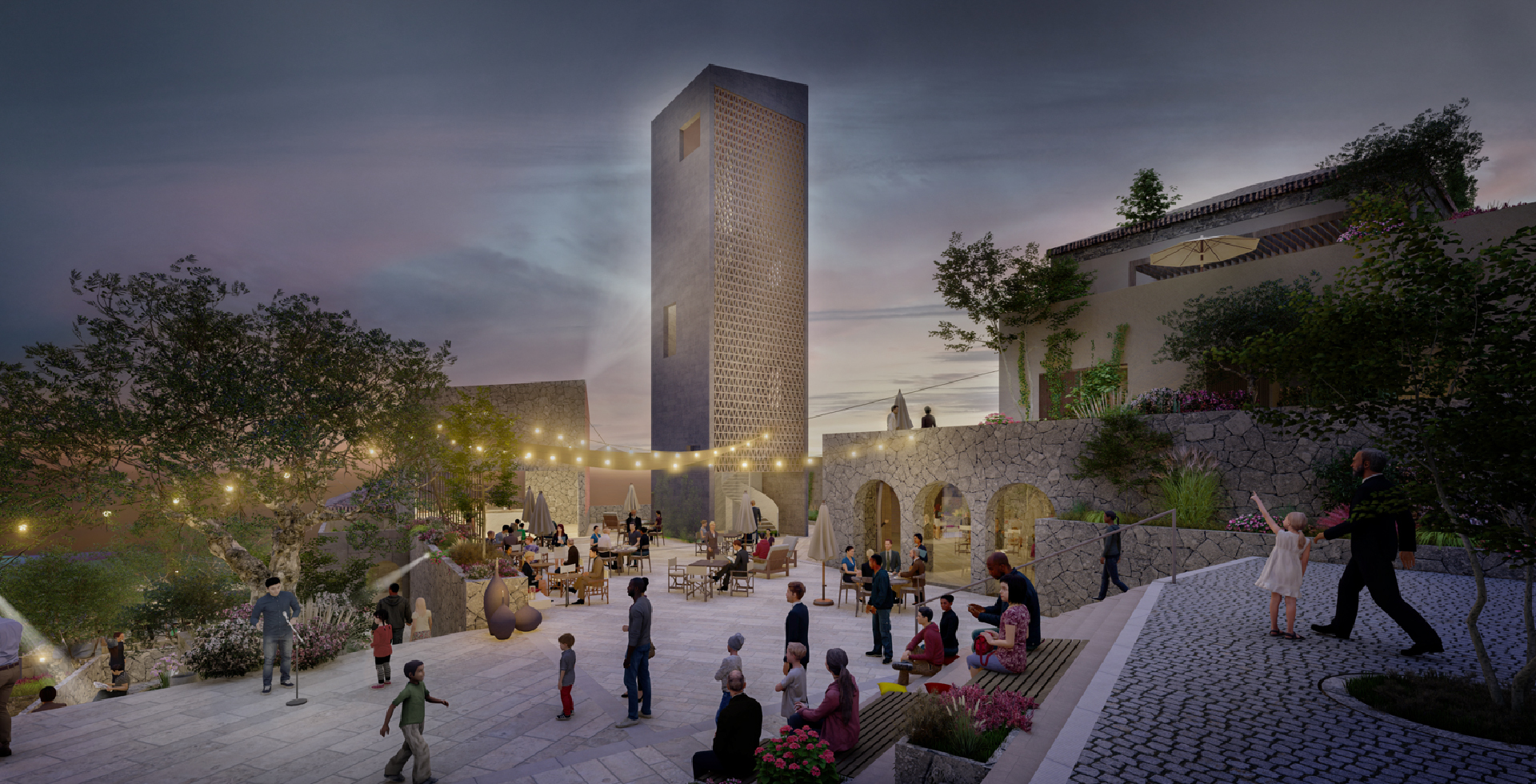 Music village is envisioned as a refined continuation of Folie Marine, as the future development's main feature- the vertical public stair-connects to the existing fabric and links with the beach promenade. The public stair becomes an unfolding ground for public events, gatherings and a multitude of activities projected over the flexibly programmed space. An extension of the green conservation zone provides a natural barrier between the two Nukli, and ensures a feeling of being surrounded by the natural landscape.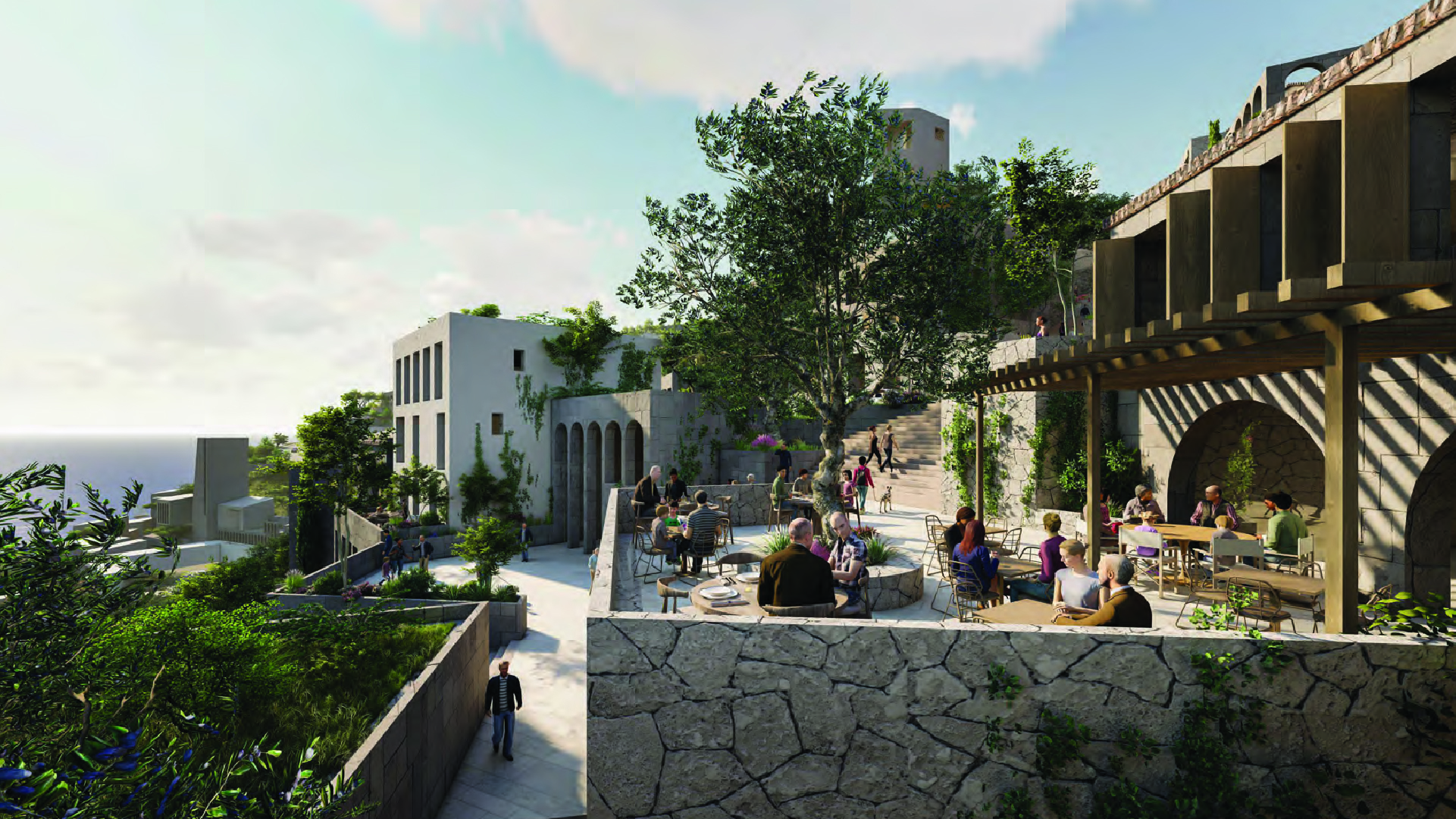 The project intends to blur boundaries between inside and outside, while nature is framed by the architecture. "The framed views of nature become like art, that changes quality and expression with the time of day and the seasons," said Oppenheim Architecture. Grand spaces serve large gatherings, gardens and piazzas offer spaces to be with other guests and are enhanced with cooling pools and fountains.
This site is registered on
wpml.org
as a development site.